---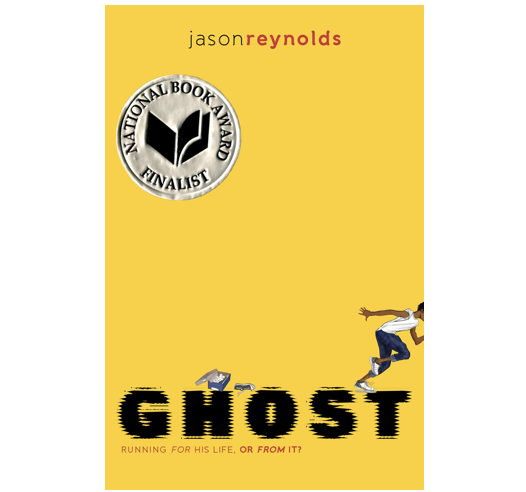 Ghost
Back in Stock Soon. If you'd like a copy desperately, email stories@closetfulofbooks.com.
---
Written by Jason Reynolds
paperback
A National Book Award Finalist for Young People's Literature.
Ghost wants to be the fastest sprinter on his elite middle school track team, but his past is slowing him down in this first electrifying novel in a new series from Coretta Scott King/John Steptoe Award–winning author Jason Reynolds.
Running. That's all Ghost (real name Castle Cranshaw) has ever known. But Ghost has been running for the wrong reasons—it all started with running away from his father, who, when Ghost was a very little boy, chased him and his mother through their apartment, then down the street, with a loaded gun, aiming to kill. Since then, Ghost has been the one causing problems—and running away from them—until he meets Coach, an ex-Olympic Medalist who sees something in Ghost: crazy natural talent. If Ghost can stay on track, literally and figuratively, he could be the best sprinter in the city. Can Ghost harness his raw talent for speed, or will his past finally catch up to him?