---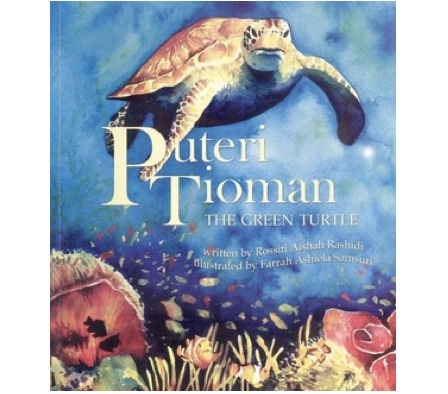 Puteri Tioman the Green Turtle
Back in Stock Soon. If you'd like a copy desperately, email stories@closetfulofbooks.com.
---
Written by Rossiti Aishah Rashidi | Illustrated by Farrah Ashiela Samsuri
paperback
Around the island of Tioman, in the deep blue sea, is a beautiful green turtle. Her name is Puteri Tioman and this is her story.
A carefully illustrated picture book that tells of the threats turtles face in order to survive and what we can do to help.