---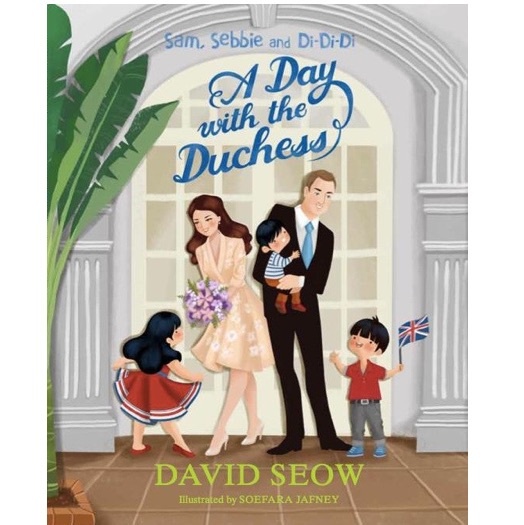 Sam, Sebbie & Di-Di-Di: Day with the Duchess
Back in Stock Soon. If you'd like a copy desperately, email stories@closetfulofbooks.com.
---
Written by David Seow | Illustrated by Soefara Jafney
paperback
Sam, Sebbie and Di-Di-Di are three siblings who love doing things together. Sam loves princesses and is thrilled that Catherine, the Duchess of Cambridge, is visiting Singapore. With Kate, Sam's hamster, the siblings try to meet the princess when she visits Gardens by the Bay. The hamster is a little scared by the crowds and runs off—finding refuge in the Duchess's bouquet of flowers. Sam, Sebbie and Di-Di-Di follow the princess all over Singapore to try to get Kate back. And when they find Kate, they also have the pleasure of meeting the princess herself!
A Day with the Duchess is followed by A Royal Adventure which features Princess Charlotte.