---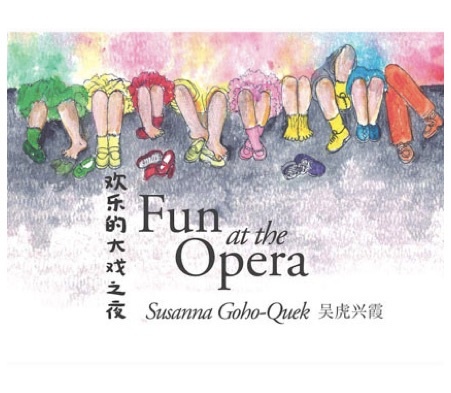 Fun at the Opera
Back in Stock Soon. If you'd like a copy desperately, email stories@closetfulofbooks.com.
---
Written and Illustrated by Susanna Goho-Quek
paperback 
Fun at the Opera is a beautiful tale about an evening filled with a myriad of colours, swirling gleeful mischief and endless possibilities.
A gorgeously illustrated bilingual (chinese and english) picture book that is a wonderful way to introduce children to the pantomime, the drama, the colour, the spectacle and the delight that is Chinese Opera.