---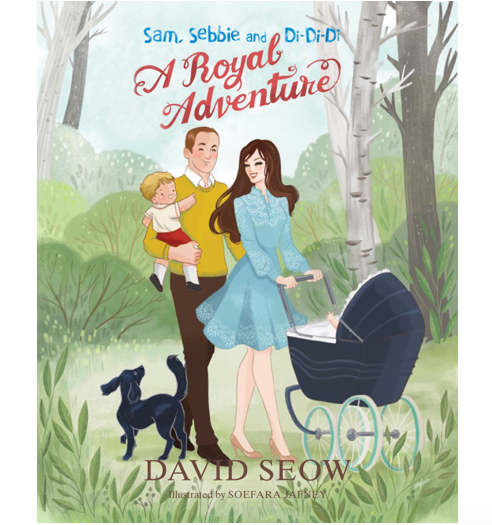 Sam, Sebbie and Di-Di-Di: A Royal Adventure
Back in Stock Soon. If you'd like a copy desperately, email stories@closetfulofbooks.com.
---
Written by David Seow | Illustrated by Soefara Jafney
paperback
In this sequel to A Day with the Duchess, siblings Sam, Sebbie, Di-Di-Di and Xandy are in London for the summer holidays when they spot the Duke and Duchess of Cambridge, Prince George, and Princess Charlotte taking a leisurely family stroll through the park. When one of the royals accidentally drops their teddy somewhere between Hyde Park and Kensington Gardens, it's up to the children to retrieve it. return the teddy to his royal owner. Will Sam, Sebbie, Di-Di-Di and Xandy get the teddy home safely before the royal bedtime? Read A Royal Adventure to find out.
A Royal Adventure by David Seow and illustrated by Soefara Jafney is published by Epigram Books and will be available in May 2016. The books are available for pre-order now and will be delivered within ten working days of its publication.
(Cover shown is a draft so don't set your heart on this exact cover!)